Congratulations to the President-elect of the Kenneth Burke Society, Clarke Rountree, whose book Judging the Supreme Court: Construction of Motives in Bush V. Gore has just won the Kohrs-Campbell prize in Rhetorical Criticism. It is perhaps the most rigorous and extended pentadic analysis ever attempted. Theresa Enos of Rhetoric Review said that "it is like reading an eloquent drama complete with script notes."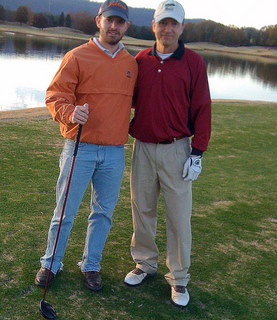 The $10,000 Kohrs-Campbell Prize in Rhetorical Criticism at Michigan State University is one of the largest awards ever established to sustain and advance the study of rhetoric in American higher education. This distinctive award offers this biennial prize for a book-length manuscript through the Michigan State University Press, which is privileged to offer the endowed prize through its award-winning Rhetoric & Public Affairs Series.
According to the MSU Press website, Judging the Supreme Court "questions the motives of Supreme Court justices in a landmark case: The Supreme Court's intervention in the presidential election of 2000, and its subsequent decision in favor of George W. Bush, elicited immediate, heated, and widespread debate. Critics argued that the justices used weak legal arguments to overturn the Florida Supreme Court's ruling, ending a ballot recount and awarding the presidency to Bush. More fundamentally, they questioned the motives of conservative judges who arrived at a decision in favor of the candidate who reflected their political leanings.
Judging the Supreme Court examines this controversial case and the extensive attention it has received. To fully understand the case, Clarke Rountree argues, we must understand 'judicial motives.' These are comprised of more than each judge's personal opinions. Judges' motives, which Rountree calls 'rhetorical performances,' are as influential and publicly discussed as their decisions themselves. Before they are dissected in the media, judges' motives are carefully crafted by the decision- makers themselves, their critics, and their defenders. Justices consider not only the motives of the government, of military officials, of criminals, of public speakers, and of others, they also consider, construct, construe, spin, and deconstruct the motives of dissenters (whom they want to show are 'misguided'), earlier courts, lower courts, and, especially, themselves.
Every judicial opinion is essentially a portrait of motives that says, 'Here's what we did and here's why we did it.' Well-constructed judicial motives reinforce the idea that we live under 'the rule of law,' while motives articulated less successfully raise questions about the legitimacy not just of individual judicial decisions but also of our political system and its foundation on an impartial judiciary. In Bush v. Gore, Rountree concludes, the judges of the majority opinion were not motivated by judicial concerns about law and justice, but rather by their own political and personal motives."